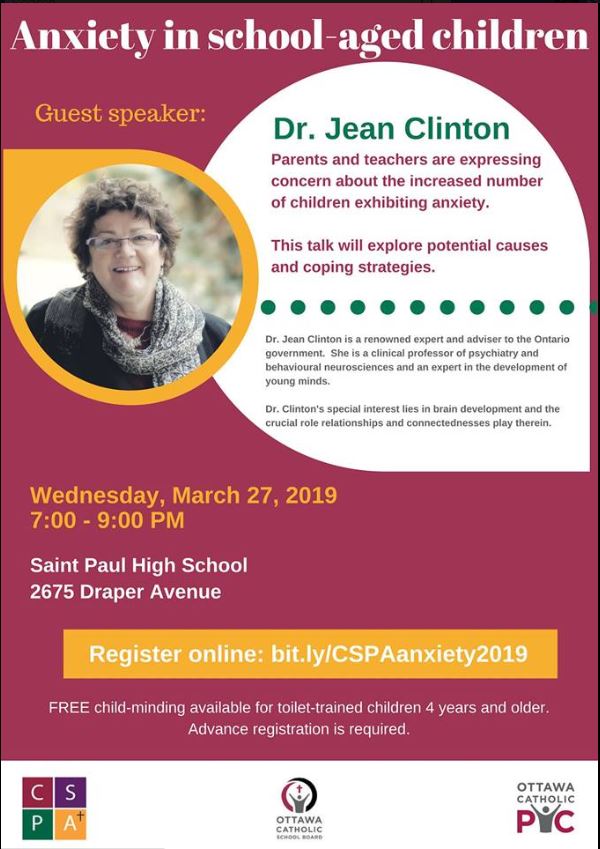 Ottawa Catholic School Parent Association (CSPA) presents:
Anxiety in school-aged children with Dr. Jean Clinton.
March 27, 2019, 7 pm at St. Paul High School
@
OttawaCSPA
Both parents and teachers are expressing increased concern about the number of children exhibiting anxiety. 
This talk will explore what some of the causes may be and some strategies for helping.